School Mums
After school drop-off fitness sessions available 2 days per week
Perfect for mums to fit an exercise session into their day straight after dropping the kids off to school
Days: Monday and Thursday
Time: starting 9.15am
Location: Milton Road end of Suncorp Stadium outside Gate A
Come to 1 session per week, or both; depending on your availability.
Younger kids welcome to come along and play in a safe and friendly environment
Quick, fun, high energy 45 min workouts specifically crafted for maximum weight loss that allows you to burn calories for the rest of the day
Bring a friend and save $$$ with our special Buddy rate offers!
School Teachers
After School training for school teachers offered each Term
We come to you at a time that suits you!
A great opportunity to get rid of any frustrations from your day (along with some unwanted calories) with your colleagues
Quick, fun, high energy 45 min workouts specifically crafted for maximum weight loss
A great way to build team morale and help staff improve their fitness, health and confidence
Details
Who are Red Frog Outdoor Group Fitness sessions for?
Everyone! (over the age of 18)in Milton, Bardon, Paddington, Toowong, Auchenflower, Red Hill areas
They are suitable for people all fitness levels and ages
Our trainers tailor each session to suit all levels of fitness and exercise experience
Whether you're a beginner or a seasoned fitness athlete, Outdoor Group Fitness Bootcamps are designed to cater to a wide range of health goals and fitness levels
Location
At an outdoor location suitable to you. Call us now to arrange a suitable venue for you!
Cost
What to bring to Outdoor Group Fitness Bootcamp
Towel and/or your favourite exercise mat
Water
Sun protection (Hat, sunscreen etc.)
Personal medication, if required (e.g. Asthma inhaler)
A positive attitude!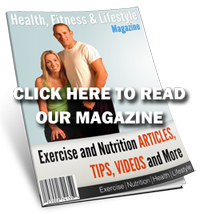 7 Tips to
Melt Fat Fast
Enter your details now and receive your FREE report on how to make fat disappear.